A full service photo/video
agency serving clients nationwide.


Since 2001, thousands of diverse clients have trusted us to provide corporate event photography and video services nationwide.
Here is a showcase of large scale projects that have leveraged a range of our services. View all the
project studies here
.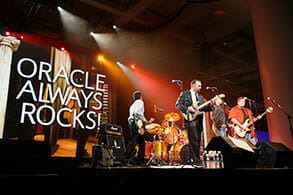 Oracle OpenWorld Conference
As the official photography agency for the conference since 2010, Orange…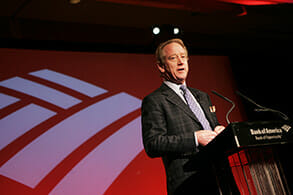 Bank of America Excellence Awards
Bank of America secured Orange to work their magic as Corporate Photography agency of record…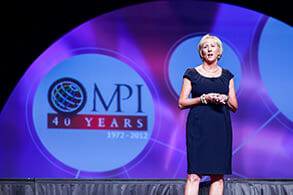 MPI WEC Conference
Since 2010, Orange has been the official agency for Meeting Planner's national conference…

Let's work together to showcase
the good work that you're doing.
As a photo/video agency, we've been super involved in the booming event industry in the San Francisco Bay Area and beyond, and we're lucky to see trending event ideas firsthand. […]
On the first friday of June, a few of us from the Orange team took a trip across the bay to Oakland First Fridays. When I lived in Denver, I went to First Friday on Santa Fe or Tennyson Street almost every month, but I hadn't explored what the Bay Area had to offer until now. […]
Recently we returned to Hog Island Oyster Co. up in Marshall, CA on the beautiful Northern California coast.  It was a super foggy day unlike the sunny hot days we've hit them up in the past but this time we got the official tour and it was really sweet.
A few of these shots were taken in the same style as what is on the Hog Island website as a sort of homage to the images (and to keep us sharp on our toes!) […]
Getting new ideas for your next event can be a pain when everything seems too trendy but there are some go-tos that may not seem super sexy at first thought, but are really fun and keep your attendees engaged.  One such option is having a professional billiards player to teach/show tricks at your next event.  We saw this work to great effect at a recent event at Jillian's which is conveniently located just across from Moscone Center. […]
Although we have been creating wonderful booth experiences for many clients in the past 10 years, the industry has grown considerably and there are A LOT more options that go beyond the traditional photo booth experience. So, it was no surprise that when i first learn about the inaugural photo booth expo that i was fairly excited to see exactly what are those NEW options were and how other booth operators were using them.
[…]
Yesterday we covered Google I/O and were pretty impressed with some of the announcements they made and of course were intrigued by the Google Photos announcement and the associated features.  As you may have heard, it's got a lot of fun features and if you used photos in Google+ as an app, some of the features will be familiar.
[…]